Aircraft Services
The One-Stop-Shop for maintenance, modernization and upgrades of Do228, Business Jets and NH90 helicopters.
One-Stop-Shop for Aircraft Services
We are a modern, international aviation company and manufacturer of the legendary Do228. In Oberpfaffenhofen, in the heart of Europe, we offer Maintenance, Repair and Overhaul (MRO), modernization, upgrades, engine overhauls, component services and paint jobs for the Do228 and Business Jets in a state-of-the-art One-Stop-Shop. In addition, we carry out maintenance services for military helicopters and offer comprehensive pilot training for the Do228.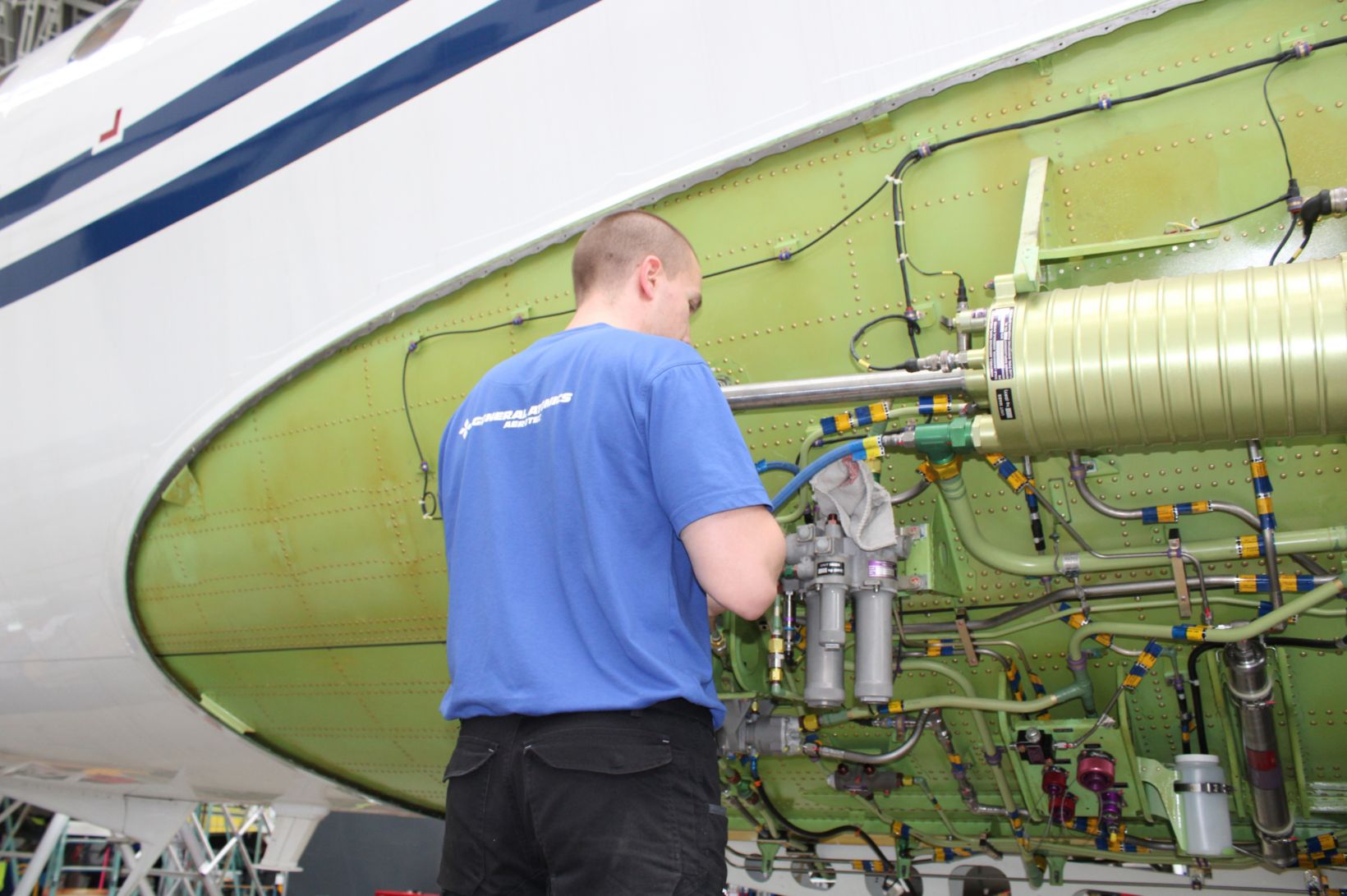 Aircraft Service Excellence
General Atomics AeroTec Systems is an Authorized Service Center for Embraer Executive Jets and is certified by multiple international civil aviation authorities to service Bombardier business aircraft. As the OEM of the Do228, we provide maintenance, modernization and upgrades to your Do228 fleet.
Excellence in engineering is always at the core of our work. Our engineering team guarantees direct Design Organization Approval (DOA) and EASA Part 145, 21G and 21J compliance, as well as FAA and CAA repair station status, ensuring accuracy for all design, development, modifications, upgrades, and repairs. In addition, GA-ATS certifies major and minor modifications and alterations through various authorities such as EASA, FAA and other national aviation authorities.
Contact form
This is the shortest way to get in touch with us directly. Our employees will answer you as quickly as possible.
The fields marked with * are mandatory.
For applications and inquiries regarding job vacancies, please use our career portal only.